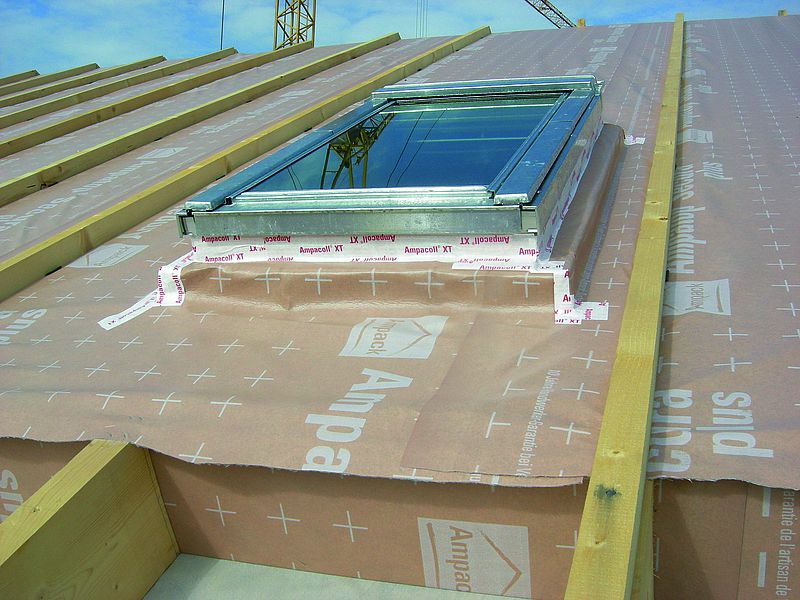 Nowadays windows are watertight so window connections must be too! Windows are elemental and highly complicated
building components which have to fulfil numerous tasks. For them to function optimally it is essential that the window should be fitted so that it is airtight on the inside and windtight on the outside.
In order to avoid damage due to moisture in the connection area, windows, joints and wall should be seen as one overarching system. This system must be executed according to the principle «thicker on the inside than the outside» with regard to water vapour diffusion. There are manufacturer's installation guidelines and norms that explicitly require airtight building shells and therefore have very detailed specifications.
In order to avoid damage to the installation area, the connection of window and façade in the building shell must be planned and faultlessly executed. The protection of the external connection joint from the weather must also be given careful consideration.
The importance of correct installation
By observing norms, regulations and laws you not only have an easy conscience but you also avoid the occurrence of building damage or mould caused by condensation, you extend the life of the window, prevent draughts, safeguard the correct functioning of mechanical ventilation systems, improve sound insulation and also save on energy costs for heating.