Ampacoll Flexx pro
New
Flexible acrylic adhesive tape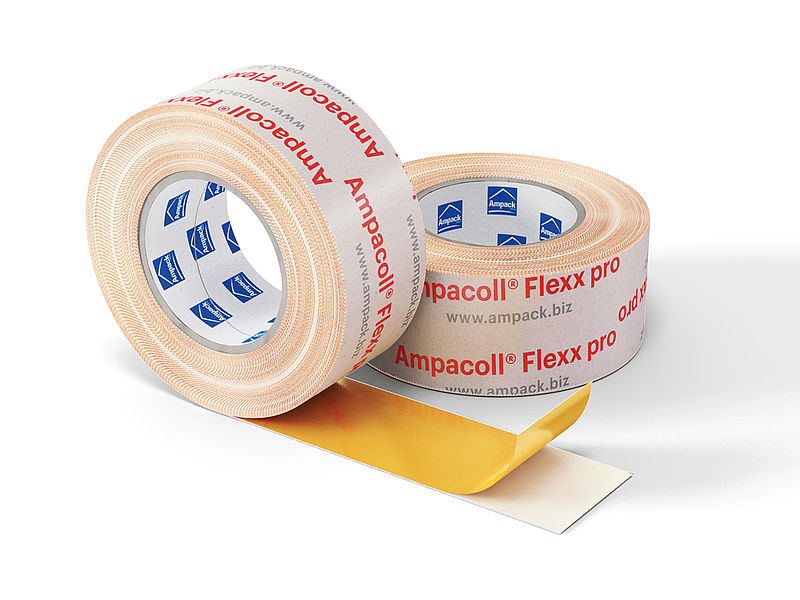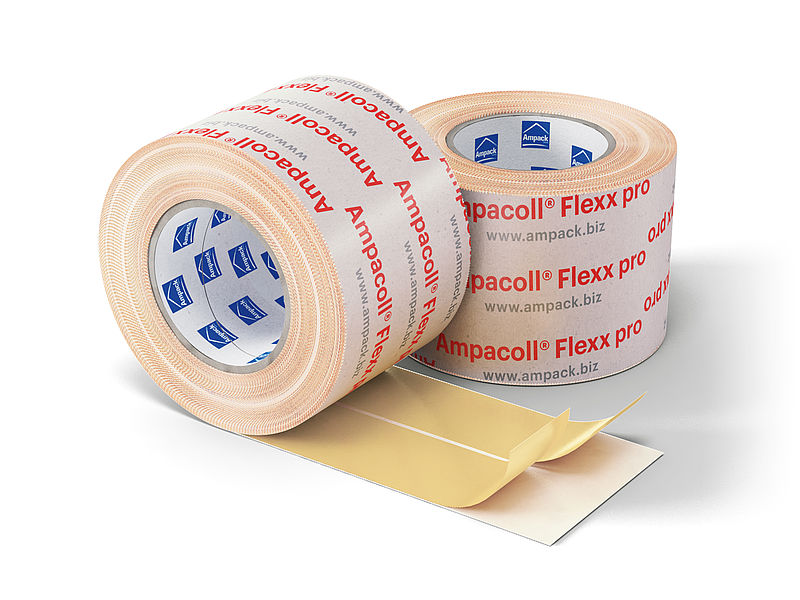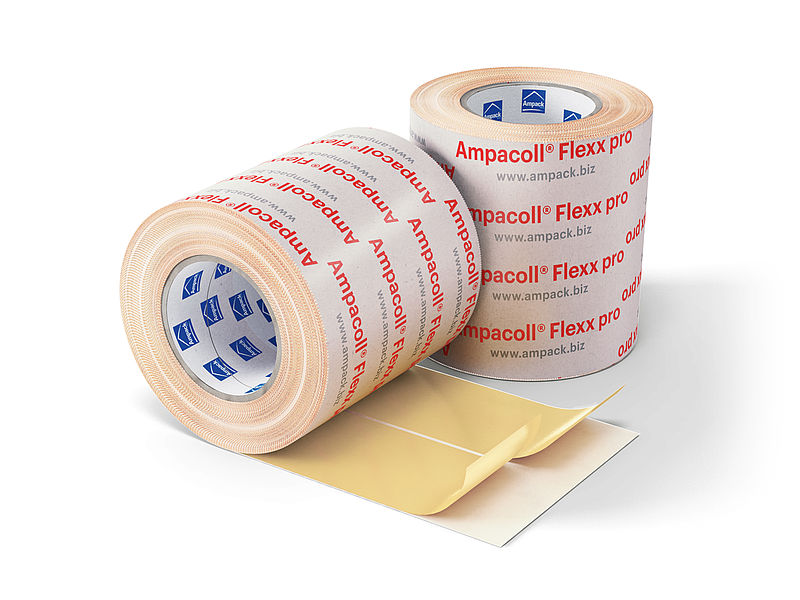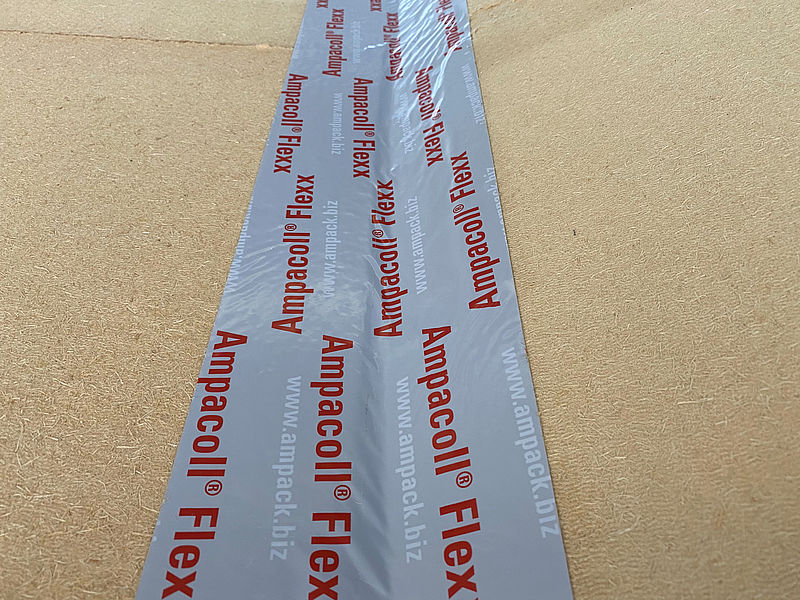 Tearproof yet flexible system adhesive tape for internal and external use.
Optimum crosswise flexibility
Maximum adhesive power at temperatures from as low as – 5 °C
Serrated - easy to tear off by hand
Soft and adaptable; absorbs component movements
Tearproof yet flexible system adhesive tape for internal and external use.
60mm: Ideal for airtight and windproof sealing of overlaps, board joints and penetrations.
100mm/150mm: Ideal for airtight and windtight lining of component joints and masking boards on ridges, hips and grooves. Slit liner.
---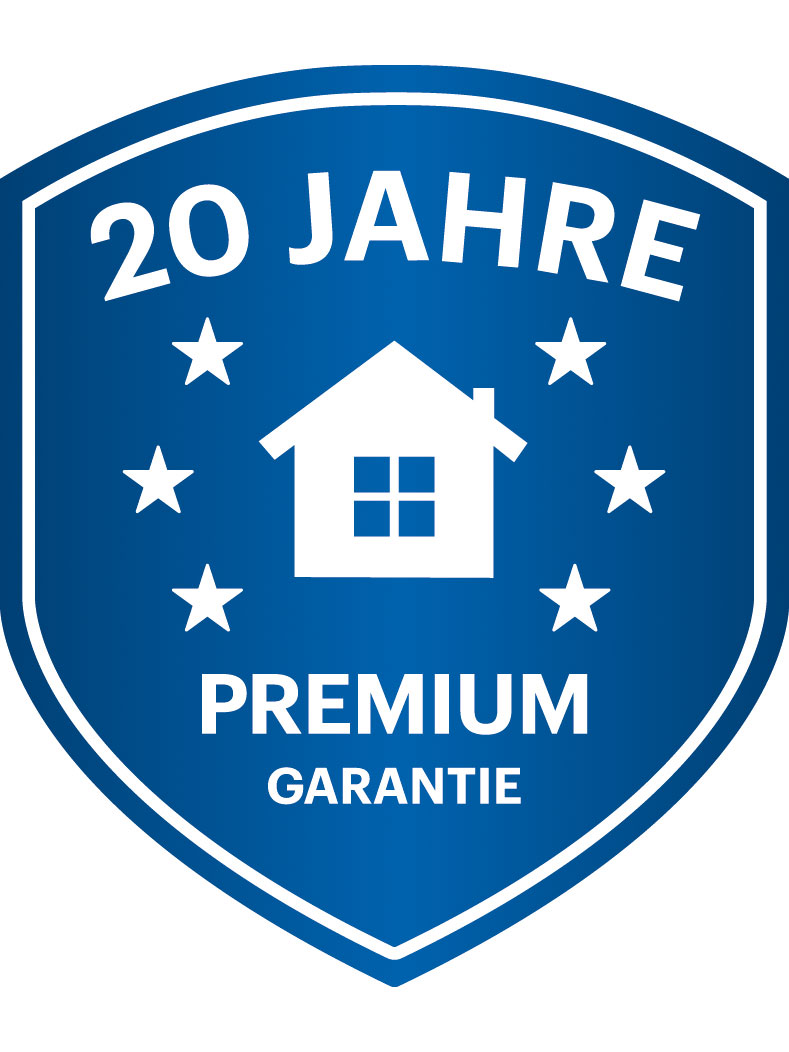 Conditions for the twenty-year premium warranty include registering the building object and the Ampack products used. In addition, our products must be used as part of a system. For further details, please see our General Warranty Conditions.

| Article number | Description | Roll dimensions | Box contents |
| --- | --- | --- | --- |
| 7640442090998 | Ampacoll Flexx pro 60 | 40 m × 60 mm | 10 rolls = 400 m |
| 7640442090622 | Ampacoll Flexx pro 100 | 25 m × 100 mm | 6 rolls = 150 m |
| 7640442090653 | Ampacoll Flexx pro 150 | 25 m × 150 mm | 4 rolls = 100 m |
Property
Value
Standard

Storage

cool and dry

Durability

> 20 years (under covering)

Operating temperature for product

from –5 °C

Temperature resistance

– 40 to + 100 °C

Outdoor weathering

4 months (without mechanical stress)
Technical data sheets
Product photos
Application photos
The surfaces to be bonded must be clean, dry and free of dust and grease. The ambient temperature, the surface temperature and the temperature of the adhesive tape must correspond to the indicated processing temperature. Installed membranes should be stress-free and even. The adhesive tape must be applied stress-free following the uneven surface of the substrate and pressed on firmly. Ampacoll Flexx pro adheres immediately to the substrate and is largely insensitive to normal weather conditions for four months. Mechanical loads caused by objects being dragged around, intensive walking or similar must be avoided.
Back to overview